Is it safe to do this on-line…
You've asked these questions time and time again while working on your private transactions.  Whether it be on-line banking, financial transactions, cloud storage, etc.  With all of the data breaches, snooping, and malicious activities that blemish the otherwise incredible convenience we experience when using the Internet, what can we as users do to make our lives safer on-line?  Let's discuss this a bit.
First, it is important to understand the dynamics of an "on-line" transaction.  There are several components that come into play that serve to either enhance our security or that act to weaken it. Let's begin with the "device" we are using as the "data entry point".  The device we choose (ie. Desktop, Laptop, Tablet, Smart Phone) may be prepared to better handle secure transactions or may be compromised in some way, weakening the security. There are many steps to securing a device including installing the latest Operating System Patches, Other software updates, Security Software including Firewall, Anti-Virus/Anti-Malware, Browser Choices and Security Add-Ins, to name  just a handful of key elements that help to prepare the device for more secure use. A weak device, one that may be compromised with a key-logger or screen capture program that can capture and send keystrokes to a 3rd party can serve to eliminate any other controls that may be in place that might serve to otherwise create a secure  transaction. So, step one – SECURE YOUR DEVICE.
Second, know your data connection.  Secure transactions should ONLY be made over secure, encrypted connections and further, NOT over public Internet sources.  Public Internet sources such as Restaurant, Hotel, Library, Airport and other shared WiFi Hotspots can easily be monitored and compromised by 3rd parties who seek to gain information from unsuspecting users.  Rogue WiFi connections can easily be setup to spoof users into thinking they are on a trusted connection when in fact they are purposely there to monitor every bit of data passing through their router.  When traveling, it is best to carry your own mobile cellular hot spot either via your wireless phone or a dedicated device designed to handle multiple devices over your carriers cellular network.
Third, know your Financial Institution's policies regarding on-line transactions.  For Credit Card transactions, know the levels of fraud protection offered by your specific card provider.  Many companies now offer $0 liability regarding unauthorized transactions.  Others have low dollar limits if your card is compromised.  Know the specific risks of loss and understand the remedy process if you encounter a challenge with a charge.  Same considerations apply with on-line banking transactions.  Mobile deposits are now becoming more popular for consumer accounts. Scanning or photographing a check and transmitting the copy via your Bank's Mobile App can help you conveniently and securely get that check into your account. Using responsible computing habits – Steps #1 and #2 above can make these transactions as secure as possible and minimize your risk of  loss.
Lastly, once your information is stored in the hands of a 3rd Party, it is important to know their privacy policies regarding the handling and control of your data.  Data encryption, Backup, Limited and Secure access, are all key important factors.  Even the best intentions can be compromised by mishandled or weak passwords, malicious software, and human engineering tactics that trick users into giving up their security information.  Due diligence and awareness is important when dealing with these issues.
Many are opting to use Identity Protection services such as LifeLock™ that provide an additional layer of fraud detection and data surveillance techniques above and beyond local security controls.  This helps us identify breaches that may have occurred even "off-line".With all that we know, remember, presenting a credit card to a clerk, cashier, waiter or waitress or a banking transaction to a teller can serve to compromise our identity and often much more easily than via the Internet.  Internet transactions still provide us with more control and security than the manual transactions we have come to know and love.
For the readers of this article, I'd very much appreciate the opportunity to answer your specific security questions and help you with implementation concerns.  Please send me your comments and I'll be certain to post your remarks in a future article.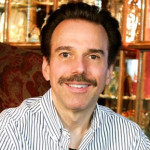 About Avie Uniglicht: For over 30-years, Avie Uniglicht – "Your Tech Concierge™" has provided technology support and solutions to entrepreneurs who don't have time to worry about the details. Specializing in "White-Glove Remote Room-Service," Avie's concept of giving you, his client, virtual "house calls" is cited regularly as invaluable and many of Avie's clients say they couldn't live without him on speed dial. Avie graduated Summa Cum Laude from Temple University with a BS in Business Administration. A former auditor for Price Waterhouse and past President of Ace Computer Center Inc., he is also the author of the e-Book, "Your Personal Computer Driver's License." Avie's extensive business background and strong experience in accounting enhances his natural talent for helping his clients see the bigger picture regarding their business. "Your Tech Concierge" helps clients evaluate strategy so that together, they create an action plan with the end in mind. For more information or to "Ask Avie," please call him at (888)-374-3712, and visit www.askavie.com.