The "Other" category according to Your Tech Concierge includes Cloud Storage, Telecommunications, Remote Access, Your Tech Concierge™ – VIP Membership, and other items that don't necessarily fit into another boutique category yet are relevant in the world of Technology. This is where you'll find those items. PLEASE NOTE: Please be advised that ASKAVIE, LLC has an affiliate relationship with the Vendors represented on this boutique page and is paid a commission on each verified sale initiated via the banner links on this website.
EGNYTE



Cloud, On-premises, and Hybrid deployments that are:
Comprehensive: Advanced functionality, end-to-end security, granular controls at departmental and enterprise level.
Flexible: A choice of Egnyte cloud or any S3 compatible cloud storage or any CIFS on-premises storage that meets your business needs.
High Value: Professional service packages that enrich your experience with data migration, onboarding, and training services.
Collaborate Without Boundaries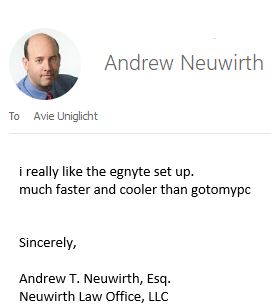 Egnyte Connect delivers Enterprise File Sync and share (EFSS), designed with businesses in mind, so IT can focus on security & performance, while users can access all their content from their desktop, mobile and browser. Egnyte Sign-Up
---
Lawyers
. Clio has everything you need to manage and grow your firm, including tools for: client intake, case management, document management, time and expense tracking, billing, online payments, and a whole lot more.
Try Clio's legal software free for 7 days with no obligation. Easy setup. No credit card required. Cancel anytime.

---
Medical Practitioners
. simplepractice has everything you need to manage and grow your private practice, including tools for managing your client care experience on an easy-to-use client portal where they can schedule, pay, complete paperwork, and more. Centralize your client communication with a secure, online portal. Handle Scheduling, Documentation, Billing and Client Communication.
Try the leading all-in-one, HIPAA-compliant EHR today!
New customers get up to 2 months free with this special offer.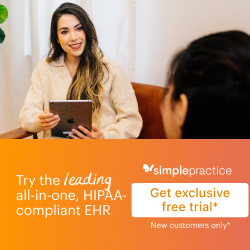 ---
---
You can access and manage your computers or support your associates – anywhere, anytime! RemotePC lets you get started in no time once you download and setup.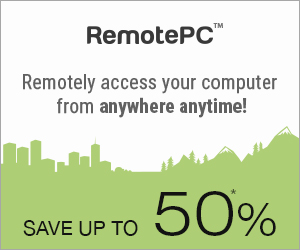 ---
---
RING CENTRAL
For Business Phone Systems, Toll-Free numbers and the services to support them, I highly recommend Ring Central. Their Virtual Hosting services are state-of-the-art, affordable, and reliable. Take the opportunity of a "Test Drive" of their service and you'll realize what you've been missing.
---
Need an Unattended Voice Messaging System?
Try IsOn24 – The Automated Voice Attendant
---
What is Google Workspace?
Google Workspace is a cloud-based productivity suite that helps teams
communicate, collaborate and get things done from anywhere and on
any device. It's simple to set up, use and manage, so your business
can focus on what really matters.
Millions of organizations around the world count on Google Workspace
for professional email, file storage, video meetings, online
calendars, document editing and more.
Watch a Google Workspace video
Here are some highlights:
Business email for your domain
Looking professional matters, and that means communicating as
you@yourcompany.com. Gmail's simple, powerful features help you
build your brand while getting more done.
Access from any location or device
Check email, share files, edit documents, hold video meetings and
more whether you're at work, at home or in transit. You can pick up
where you left off from a computer, tablet or phone.
Enterprise-level management tools
Robust admin settings give you total command over users, devices,
security and more. Your data always belongs to you, and it goes with
you if you switch solutions.

Start a free Google Workspace trial
---
---
---
Your Tech Concierge™ – VIP Membership
Audio Intro to the VIP program
VIP Membership entitles individuals to unlimited toll-free technical support for a maximum 15-minute session per challenge. Unlimited Sessions throughout the covered 12-month membership are included. Challenges requiring more time than allocated will be billed at a discounted VIP hourly rate of $100/hr. billable in 15- minute increments.
Download the Brochure and Learn all about the program
---
---
Register for a FREE webinar to learn more…
Helium Is A Better Way To Build Wireless Infrastructure
The People's Network is the world's first peer-to-peer wireless network that provides a secure and cost-effective way for low-power Internet of Things devices to send data to and from the Internet.
Helium Systems Inc. began 2013 and is based in San Francisco, CA. It was created after realizing that the exponentially growing Internet of Things (IOT) market needed a simple solution to the need for the IOT hardware devices to transmit their data to the internet to be used by smart applications
Learn More here: https://askavie.click/helium